SiteSpecific is a new kind of app that takes you out of the smart-phones screen and into the reality that surrounds you. Site specific is an app That lets you activate interactions in the reality that surrounds you. Visitors could download the application, put their smart-phones back in their pockets and move about the festival area. Within the streets of the Musrara neighborhood we installed a few interactions

PathTaken displayed a series of visual heat maps of the visitors movements within the festivals grounds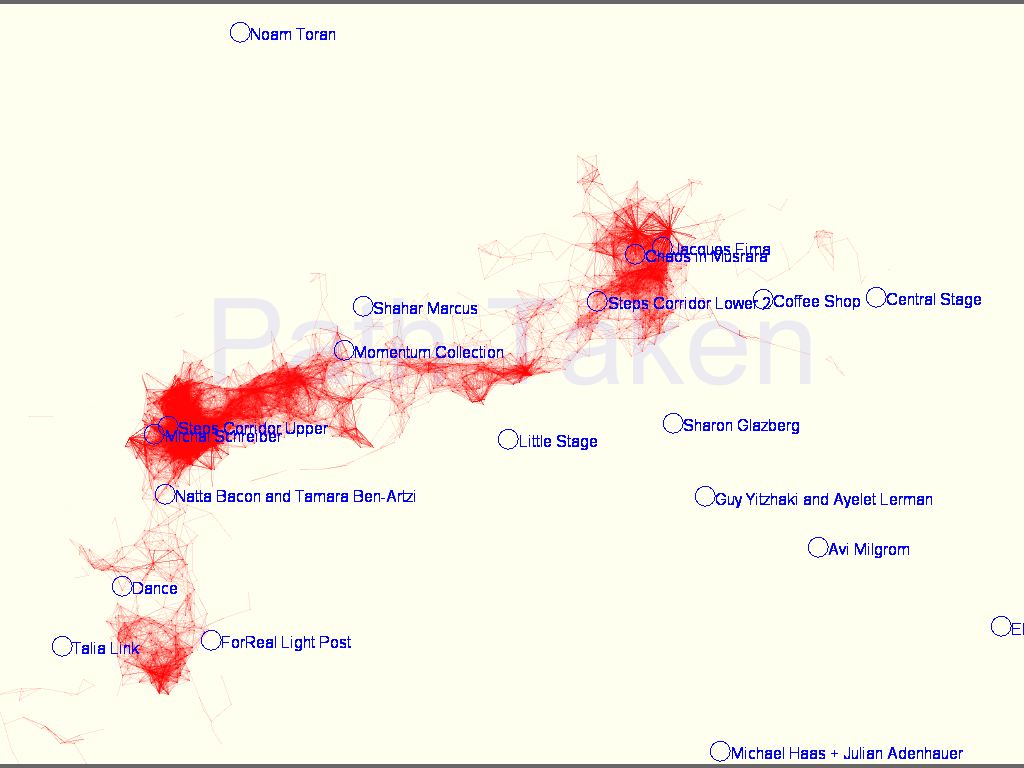 Guides equipped with our special system roamed the festival grounds. While walking through the festival, the LED lighten arrows on them constantly directing the visitors to the closest 'attraction'.



QuickStep was an interaction that followed your movement through a given path and adds a special sound track, just to make things more interesting (in this case we added a heavy breathing soundtrack while walking up hill)



SiteSpecific was commissioned by the MusraraMix media festival in Jerusalem.